Offre le cadeau le plus original pour Noël 🎄
My darling gave me our One Piece portrait for Valentine's Day. It's the most original gift I've ever received!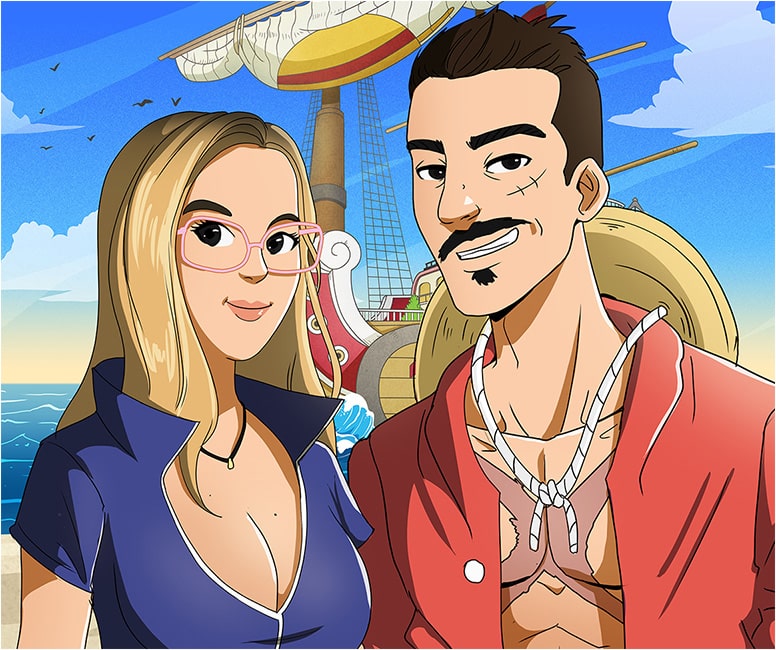 For Christmas I transformed the whole family into Simpsons, their reaction was magical, we will remember it for the rest of our lives!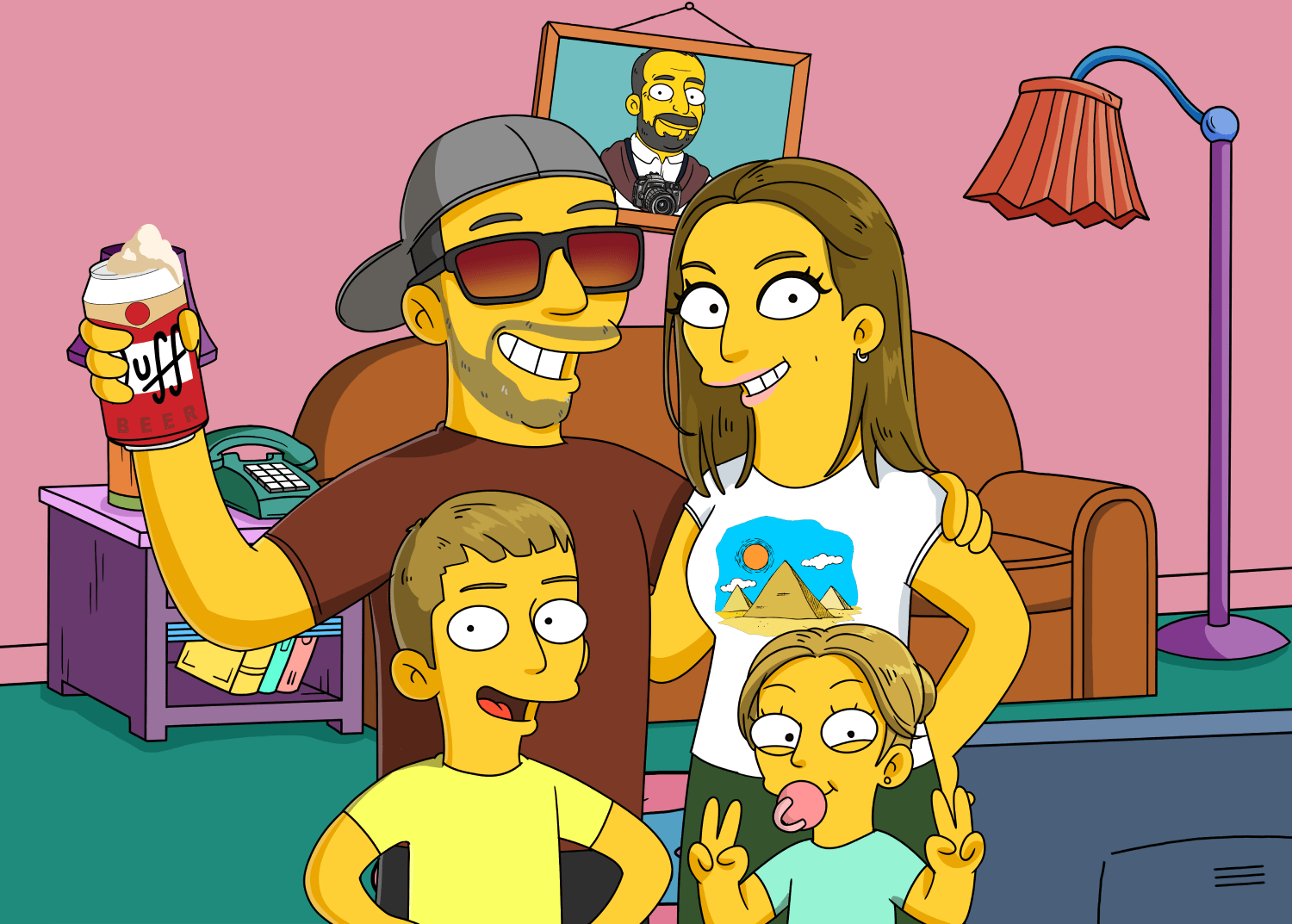 My son, a manga enthusiast, loved his Naruto portrait. It was his best birthday present!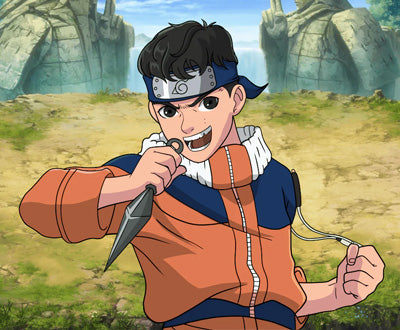 I gave my pregnant wife a Futurama version of us for Mother's Day. She thought it was so cute!
We chose to immortalize our couple with a Dragon Ball portrait for our 2nd anniversary. He will never leave us!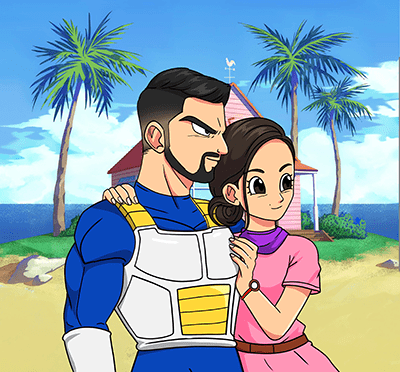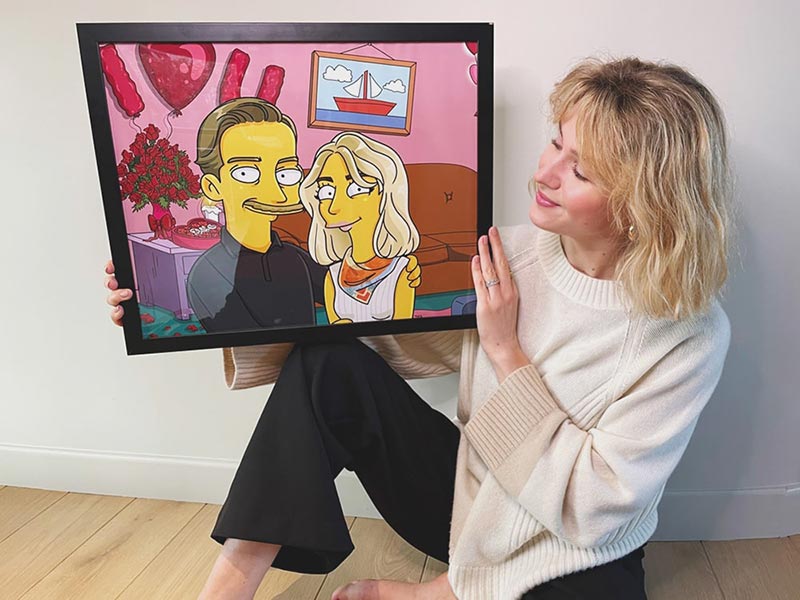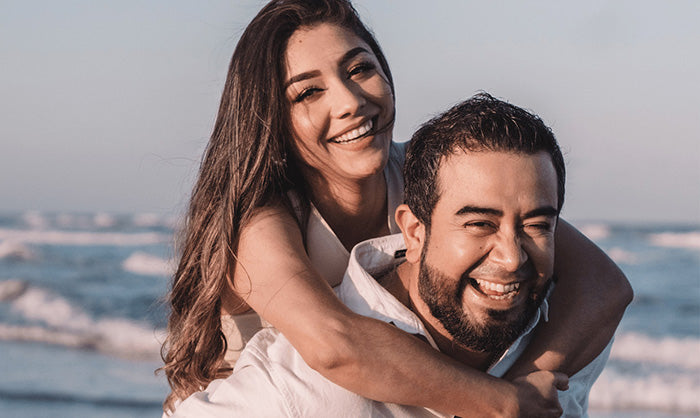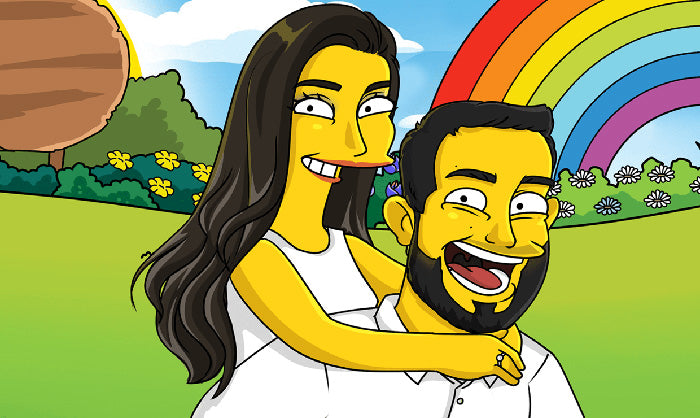 How it works ?
📸 Send us your best photo
✍️ We transform you into an anime hero
📦 Receive your unique portrait at home
Buy now
After choosing your characters , your background inspired by your favorite series and your support (frame, poster, etc.), our designers take over!
Custom
Once your custom portrait is drawn, you will receive a preview within 48 hours . If you validate it, all you have to do is wait to receive your package !
Custom
From your photo to the portrait
Move the cursor to discover the transformation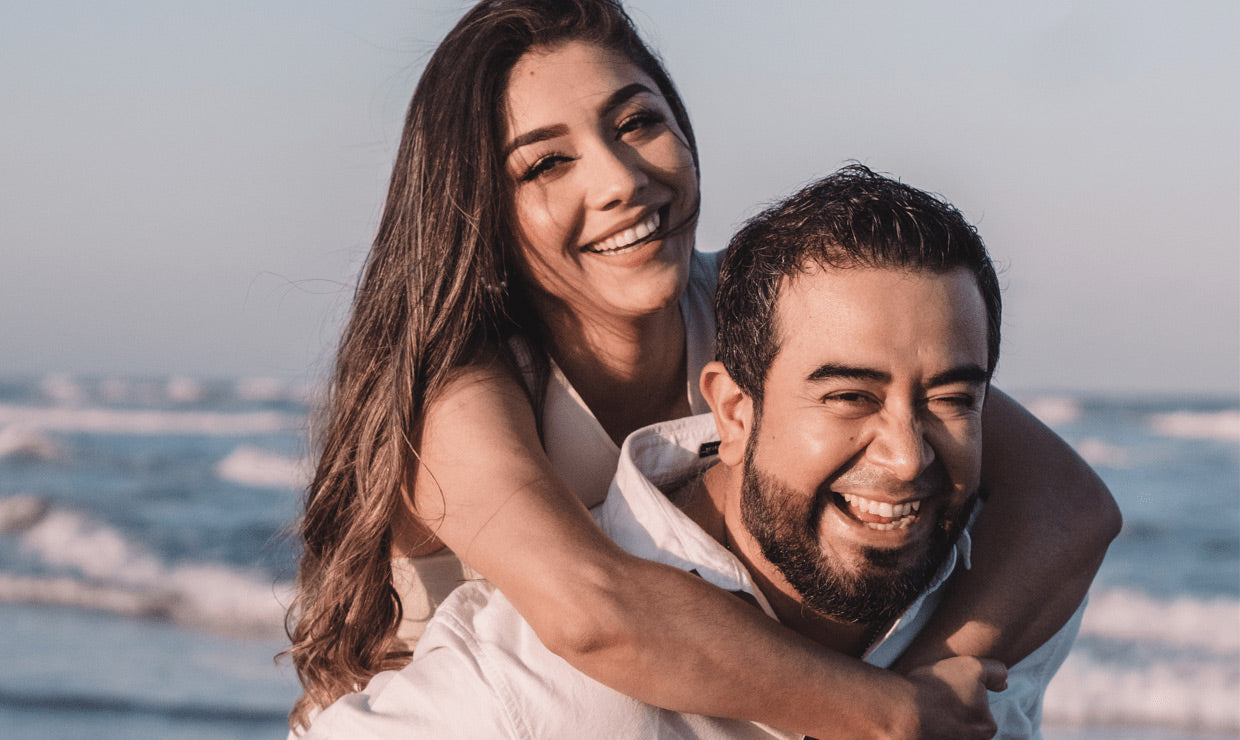 Photo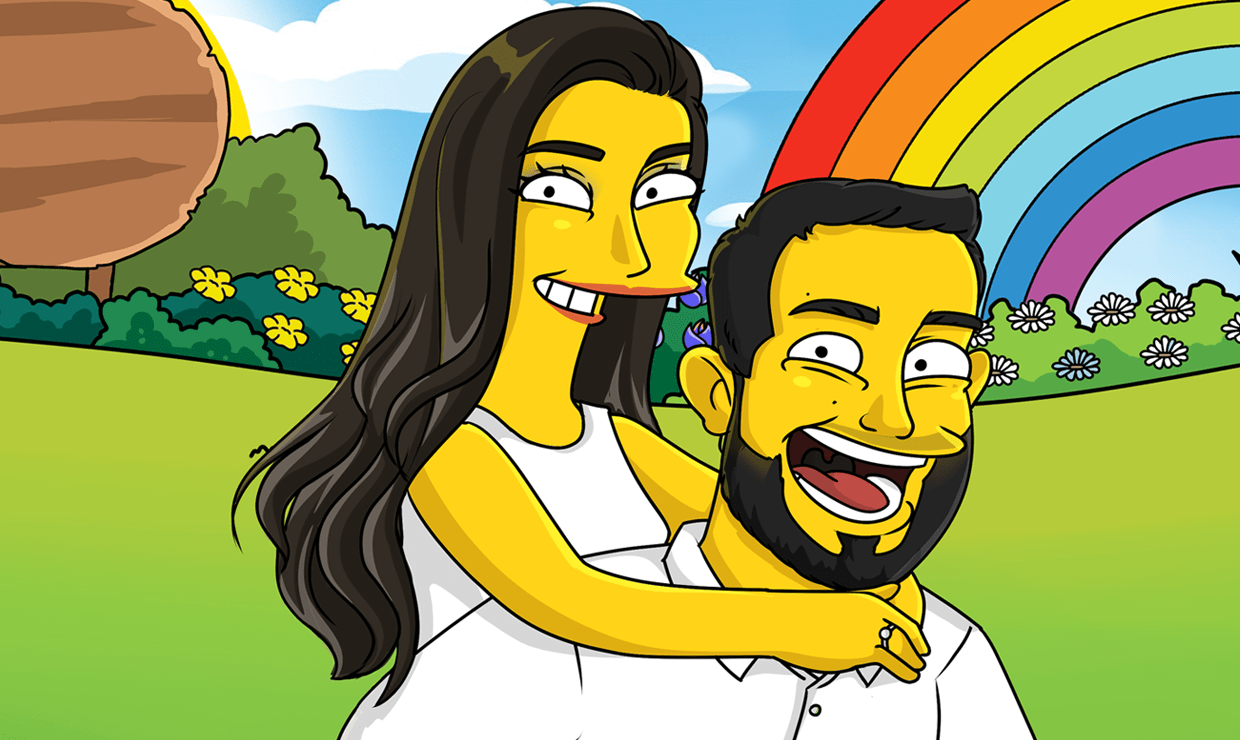 Can I have a preview before confirming my portrait?

Yes, we send you a preview of your portrait before printing, to ensure that you are satisfied with the result.

We take care to check every detail to guarantee you a quality product.
I don't like my portrait, can we retouch it?

Of course ! Your satisfaction is our priority, so if a detail bothers you about your drawing, we will rework it so that it is perfect in your eyes!

Plus, portrait retouching is free! We offer you up to 2 touch-ups.
What are the delivery times ?

Our artists generally produce your portrait within 48-72 hours after ordering. You will receive it by email within this time frame.

For personalized portraits in poster, frame and mug, add 5 to 7 working days to the above production time for printing and delivery.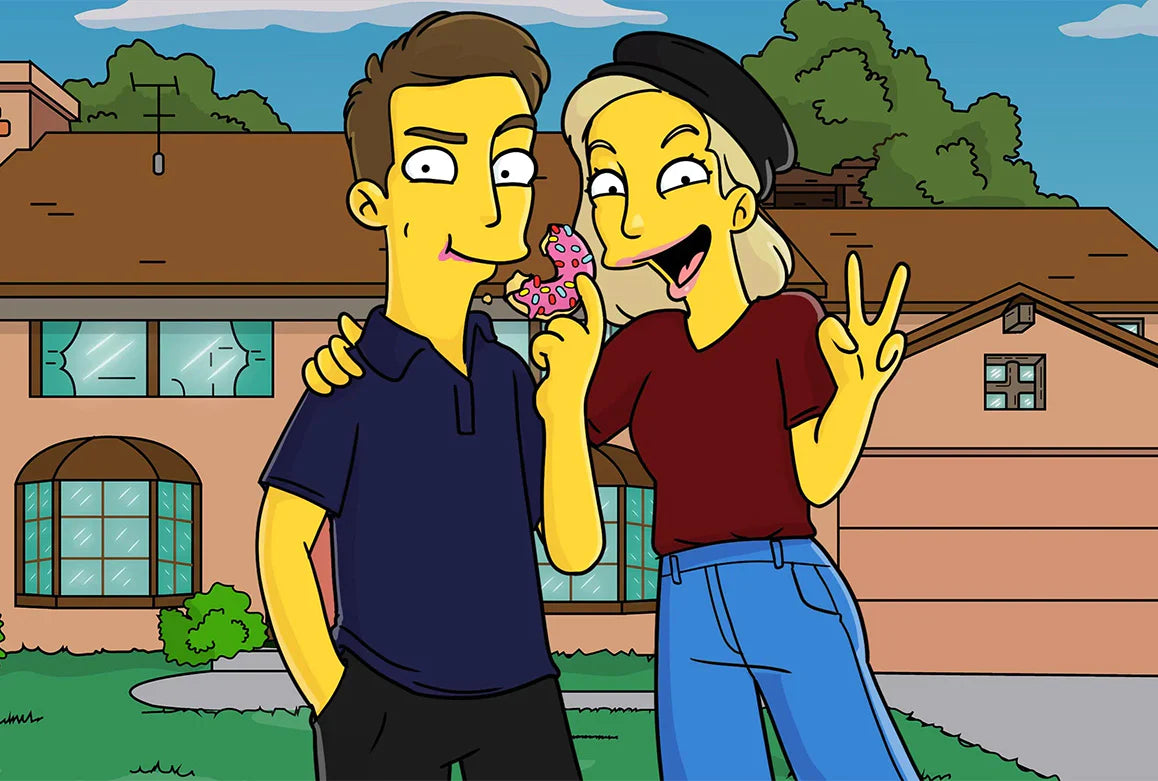 Who is Cartoon Toi ?
Since we were young, we have been united by a common love: anime and manga. We decided to put this passion at the service of our art!
Your personalized portrait is drawn by hand, with love ♡
We leave nothing to chance, to create a work that truly suits you.